We have competing paid parental leave schemes in this election, and voters are going to choose between them.But the kind of scheme desired depends a great deal on why you would want a paid parental scheme at all.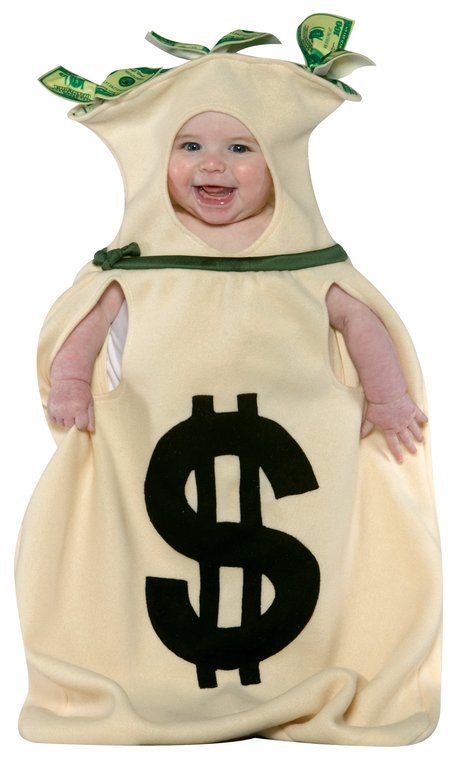 Whilst details of the different schemes are available in the media, there's little discussion of motivation to help a reader to decide which is best for a given purpose, only what is best for speculative electoral reasons.
Broadly I can see three  philosophy based (rather than self interest) motivations.
The Rights Motivation Having a baby is a universal right and if people cannot afford to take the time off work that is necessary to have a baby, the state should enable them to do so.
The Pro-Natalist Motivation We need more babies. This may be because we want to offset the aging population, or because we desire population growth. Since population growth can also be achieved by immigration, a pro natalist position may also be the result of desiring a more easily assimilated source of population growth. In short, a parental leave scheme is desired so it can make having babies more attractive to parents by both reducing the opportunity costs faced by a period where no wages are earned and subsidising the cost of the baby produced.
The  Equality Motivation The time taken off will inevitably fall partially on women (since she has to give birth) and then almost always the period of extreme infancy through the choices of the parents (conditioned by culture and economics). It is unfair that a mother cannot earn money by selling her labour in this period whilst a father can, so the state should compensate her for the unfairness of biology and cultural norms.
If we consider each of these motivations they have different implications for a given scheme.
The Rights motivation is fairly simple. A scheme need only make it possible to have a baby, not more attractive. Having a baby may not be possible for those who cannot draw on savings or access credit (you can't borrow against a baby usually) to pay for the basics of life when not earning a wage.
The two obvious options here are either a near sustenance payment or a income contingent loan. The sustenance payment need not replace lost income, just make it possible to survive "in frugal comfort", to echo the Harvester Judgement. This begins to sound like Labor's scheme at the minimum wage and the longer, but also minimum wage scheme proposed by the Greens. Interestingly Labor's scheme does not include Superannuation whereas the Greens do. Super is not essential in the short term, so the Greens scheme implies some other motivations. The efficiency of a scheme in regard to the Rights motivation can be improved by means testing to exclude those who already have the capacity to exercise their right. Income contingent loans ("HECS style") perform the same task by allowing access to credit to allow the  period without wages and at less cost to the budget. This would probably be the most efficient scheme if one were purely motivated by the Rights motivation.
The Pro-Natalist motivation requires far more however. It must make the option of having a baby more attractive by compensating the person taking leave for the wages they don't earn, so that the baby is less expensive. The Coalition's scheme addresses the opportunity cost problem by providing leave at the mother's wage (more on that below) which suggests they hold the Pro-Natalist motivation (population expansion). All three parties support various subsidiary benefits such as the Family Tax Benefit, the baby bonus, childcare rebates or guarantees which imply the pro-natalist position as well.
These are all fairly inefficient though in regards to the objective. If the purpose was the increase births, then you would only expend funds on those who are on the verge of  having a child, but who think it's just too expensive. A universal payment will mainly go towards couples who would have had a baby anyway, and replacing the wages of workers who were already prepared to take leave. Unfortunately I cannot think of a way to find out which people are already committed to having a baby and which are waverers, so it seems that paid leave would be a very expensive way of producing more babies.
The Equality Motivation is the most complex. A scheme can replace the lost wages of the mother for the inevitable time taken off (around childbirth) – that is straightforward. Where the complexity occurs is how the scheme can enforce or change gender norms. I think it can be reasonably assumed that the Equality motivation is correlated with broader feminist beliefs such as closing the gender gap, so these are important.
Children contributes to the gender gap through more than just lost earning. There is also the interruption of a career progression, which can stall after a leave and there may be a tendency for employers to avoid applicants who they think will take leave – in this case women of child bearing age – for career stream jobs. A straight out maternity scheme would encourage practice of women taking all the leave and the belief amongst employers that only women will take leave. Subsequently women's careers will remain interrupted and discriminated against in hiring in a way men of the same age are not.Most schemes are parental rather than maternal, so this seems to be commonly understood.
It is still complicated though. With many exceptions, most babies are still born to couples made of a mother and father in a marriage – formal or de facto.  This means that if we focus on matters financial alone (which is what paid parental leave directly targets) the impact of lost work time is felt by the household as  a whole – not just by the person taking leave. On matters financial alone, the couple is likely to make decisions in their joint interest.
The practice of men taking parental leave is still not accepted by most institutions on a cultural level and a man taking it will face a strange stigma and reduced future earnings. A gap in the CV is also harder to accept from a man in the current culture. If there is a couple with identical present incomes who believe in equality, they may still choose for the mother to take all of the leave – after all, her future earnings are already stunted by social expectations of maternity; his will be become stunted if he defies expectations of paternity. In ensuring their own future income is maximised, they help to enforce these gender norms, so that later couples will do the same. This might be discrimination against men in regard to taking leave, but the ultimate effect is detrimental to women's careers and their numbers in high jobs – something advocates of the equality motivation are likely to dislike.
If large numbers of men started to take leave this could change, but any given couple will make the decision based on their local interests. It's hard to fashion a mass movement to produce a more optimal outcome. A paid parental leave scheme could address this by making part of the leave men only, so the first movers are less stigmitised on the basis they "were forced to" and so the larger numbers can begin to change expectations. Such a scheme runs in Sweden, described in this article. This may also help to address social expectations that have less direct financial impact than those of your workplace, such those of friends and family.
Where a couple has differing income, pure financial reasons would lead the lower earning member to take as much as the leave as possible unless a paid parental scheme replaces all of the income. Due to the gender gap, this is likely to be the mother in most cases, and the mothers taking leave for these financial reasons will help feed into the expectations that help create the gender gap in the first place. It is notable that the Coalition's scheme only provides replacement at the mother's wage meaning it remains more financially attractive for the mother to take leave when her income is lower. As this enforces norms that keep women's income lower, women will continue to take leave. Whilst this was probably for budgetary reasons, the implicit motivation is not of equality.
There does not appear to be anything in the Greens or Labor schemes that is especially supportive of the equality motivation. Those who favour this motivation might push for a Sweden style scheme of paternal leave.
That all said, someone might just want a scheme because they think they'll benefit personally, or that they don't want a scheme where someone else gets what they don't. Oh well
==UPDATE==
Stephen Bounds in comments gives the following two motivations
* The Better Parent motivation: Although this gets messy and borderline racist, it is well documented that better educated people with higher incomes are the least likely to have children. On the assumption that better educated parents are more likely to produce better educated (and thus more productive) children, parental leave aims to encourage these "high quality" parents to have more children.
* The Pro-Health motivation: People often delay having kids until they feel they are financially able to support them. However, this level of financial stability is often not reached until the mid-30s, when fertility is lower and birth complications higher. A parental leave scheme tips the balance in favour of having children earlier.
I'd bundle both of these as variations of the Pro Natalist position in that they are both motivated to produce babies, just specific babies in this context. The better parent motivation, dedicated to eliminating at least half of the old wisdom that "The rich get richer, the poor get children" would probably target the fact the greater opportunity cost and lost wages for high earners. This is hard to distinguish from the straight pro natalist policy in practice, so we can't call the Coalition anti-dysgenics yet (though they may have been watching Idiocracy. The Pro Health motivation might be best served by income contingent loan scheme. Wages are lower in youth, so the opportunity cost is already lower, but lack of available funds is obviously a problem. A loan scheme would allow that access to credit in the same way it does to young people who want to study (and have low opportunity cost) but have no available funds on hand.